Corinthian currant sorting machines
A tool that still resonates today in rural areas, vineyards and raisin linen fabrics. The sorting of the currant from the "makina" (sorting machine) generated the finished product ready for packaging and export, ready to embark on the Primarolia ships.
The manual machine becomes not only a farm tool but also a machine of wealth and culture.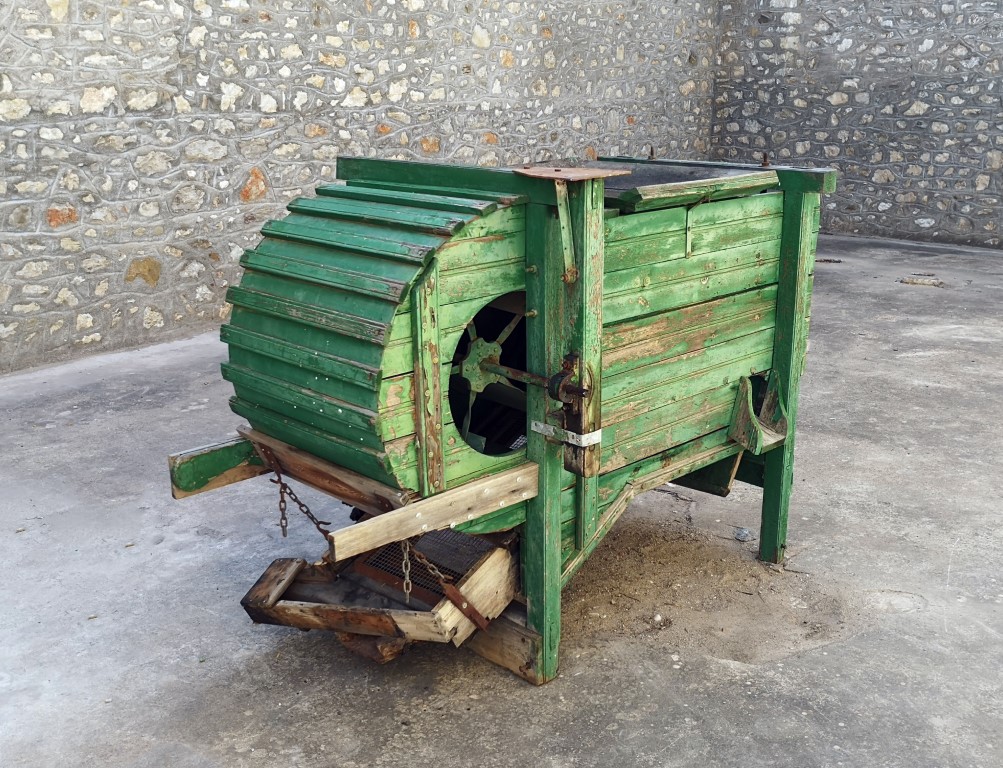 "Προσοχή εις την Ποιότηταν" ("Attention to Quality")
The visual-audio installation of mixed technique entitled "Attention to Quality" was held as part of the "Oenoxenia 2018 – Culture Machines" events.