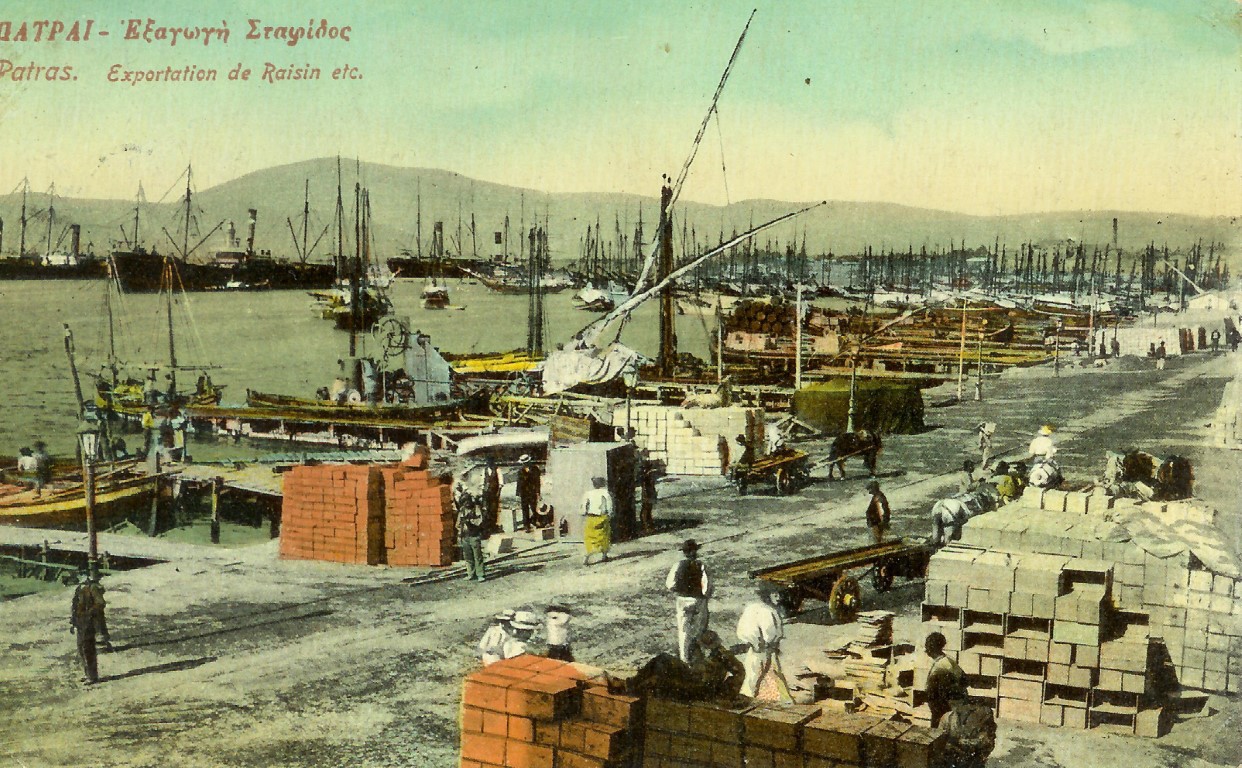 The high quality of the Corinthian currant made it highly demanded and valued abroad.
Patras, Aigio, Corinth, Kiato, Katakolo, Zakynthos, Lixouri, Kalamata were the ports that filled the boats with the black currant. The Primarolia, the first ships with the new crop, the best raisins, departed full of dreams of good prices, a better life and a reward for the hard work of the producers, destined for the markets of Europe awaiting the precious product.
Liverpool, London, Trieste, Marseille, Amsterdam, Hamburg, Odessa. The ports of the Corinthian currant welcomed the treasure of Greece, in an informal network of the sea roads of the Corinthian currant.
"Primarolia – Civil nonprofit company" intends to create a network among the places of production, transportation, reception and consumption of Corinthian currants.