WHERE DO WE GO FROM HERE
PRIMAROLIA FESTIVAL 2022
TRAJECTORIES

>>>
Having (since 2019) as main departing platform the culture and journeys of black currant, this year's contemporary art exhibition Where Do We Go from Here focuses on the minimal character of two eras at the end of 19th century in Greece: currant crisis (1890) following fifty decades of wealth and the coming of railway as a technological precursor of 20th century. It was a transitional era of currant crisis, which revealed human and social boundaries between currant workers and producers; a tampering of the personal and the collective boundary; followed by rallies and revolting farmers heading towards Athens via train. Curators and invited artists get inspired by the poetic, political, social and universal implications of boundaries in present day where boundaries, distance, proximity, mobilities and social upheaval are processes under constant negotiation.  
3 – 11 September 2022
Αigio
With the support of ΝΕΟΝ Organization for Culture and Development.
// old Railway Station, Aigio
// Working hours:
Daily 11:00-13:30 and 18:00-21:30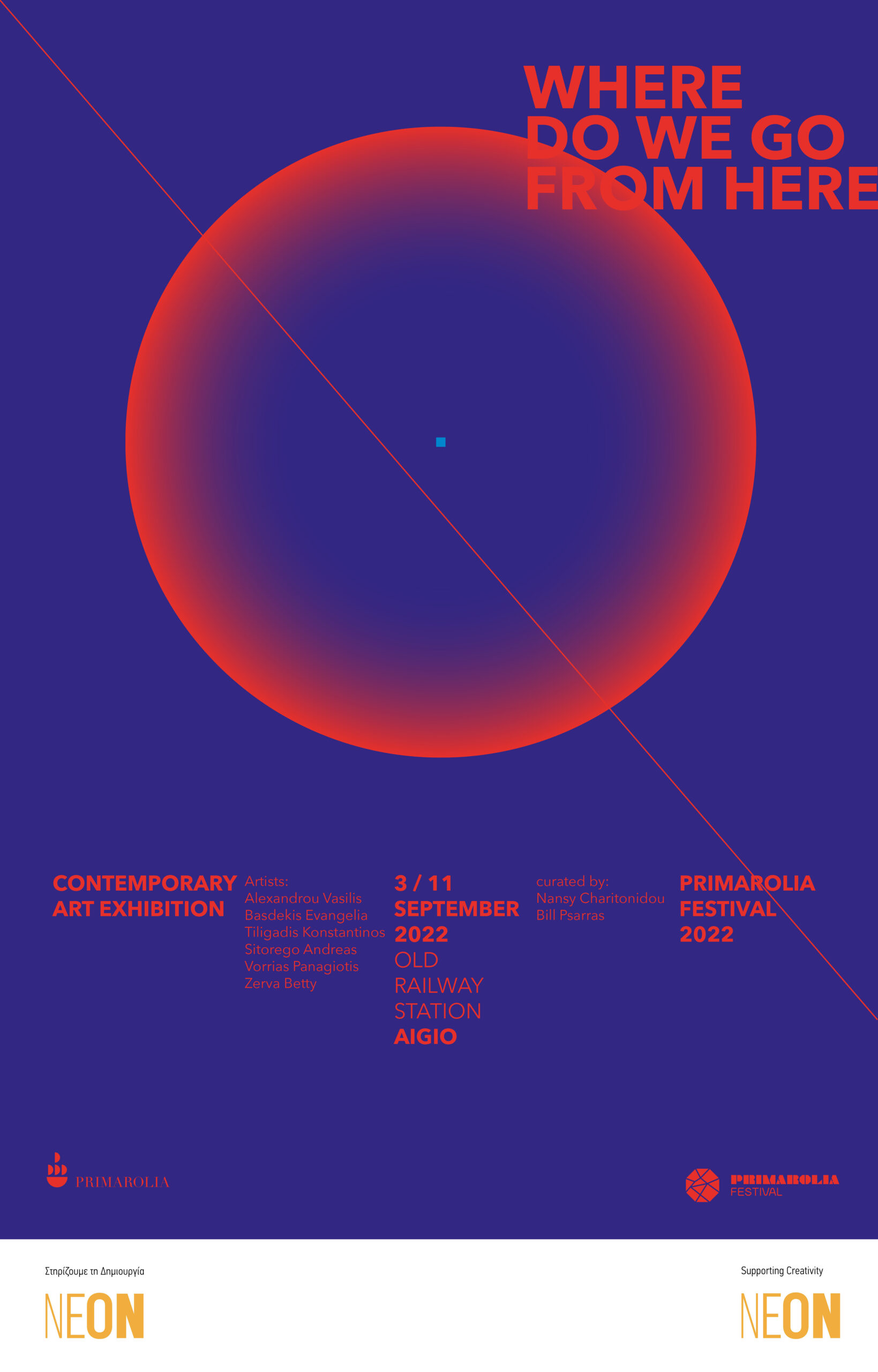 WHERE DO WE GO FROM HERE

#meettheartists
WHERE DO WE GO FROM HERE

#meetthecurators
How to get to the old Railway Station of Aigio