---
Primarolia Festival
becomes part of the great European
family of festivals
European Festivals Association,
receiving the
EFFE Label 2022-2023!
---
VIRTUAL TOUR
ART EXHIBITION
The contemporary art exhibition A stitch in time saves nine is now virtual!
Primarolia Festivals 2021 / September 25 – October 3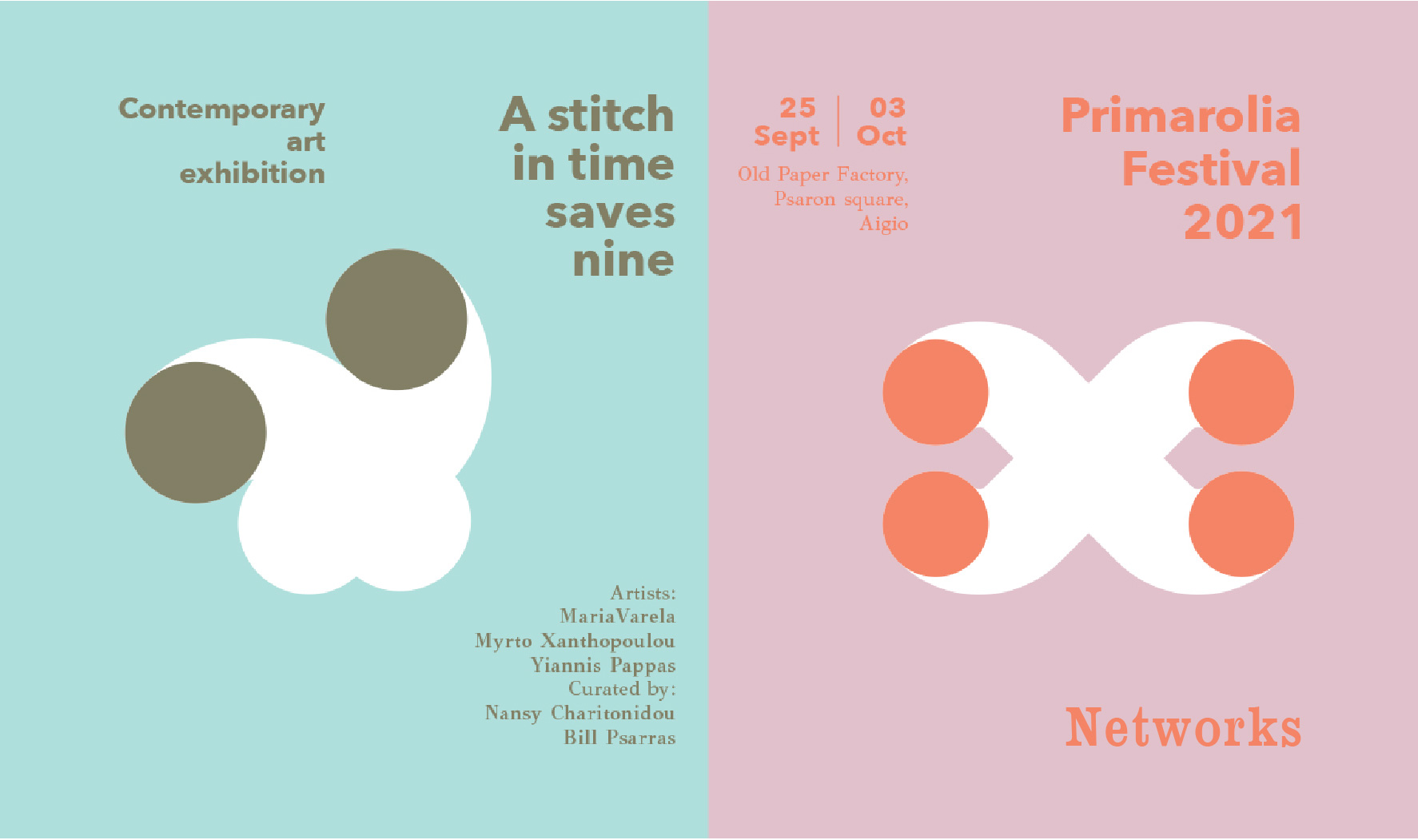 PRIMAROLIA FESTIVAL 2021
Networks
September 25 – October 3 
Garden of the Paper Factory, Aigio
CONTEMPORARY ART EXHIBITION
A stitch in time saves nine
Primarolia – Routes of the Corinthian currant
Primarolia festival inspired the creation of the documentary Primarolia – The journey of the Corinthian currant in time.
Direction Panagiotis Kakavias, production Kfilms and ΕRT SA , COSMOTETV.
The documentary was chosen by Thessaloniki International Film Festival for its premiere in March 2020. 
Cutlural strategies – Primarolia
Primarolia organisation has expanded its cultural strategies from the Corinthian black currant to other locations with significant historical and cultural features. Historical research, identity, contemporary cultural and artistic creation, networking.