A contemporary art show, Aigio, 5 – 20 of October 2019

Eight artists arrive in Aigio eager to start a new conversation with the place. Aigio, a town cradled between the sea and the high mountains holds a history that dates back to ancient times and offers a fertile ground of artistic creation and dialogue through a contemporary art exhibition.
The exhibition focuses on the metaphorical concept of the garden. The title is taken from Emily Dickinson's verse "Into my garden come", perceived as a meeting and gathering of senses, ingredients, objects, ideas – a point of conjunction, of matter and meaning, of past and future. This new sowing of people, ideas and meetings takes place in the coastal zone of Aigio, known as Vostizza during the Middle Ages, meaning the city of gardens, lending the famous name to the local currant variety PDO «VOSTIZZA».
The exhibition creates the conditions for the establishment of a garden as a place of memory, gathering, a fertile, poetic, fantastic place where one might metaphorically observe the foundations of a garden and the planting stages of growth, sowing, planting, photosynthesis and pollination. The localized character of the exhibition unfolds in a listed and restored building, in one of the old warehouses which participated in the town's industrial history as well as being a favoured spot of the famous Greek filmmaker Theo Angelopoulos.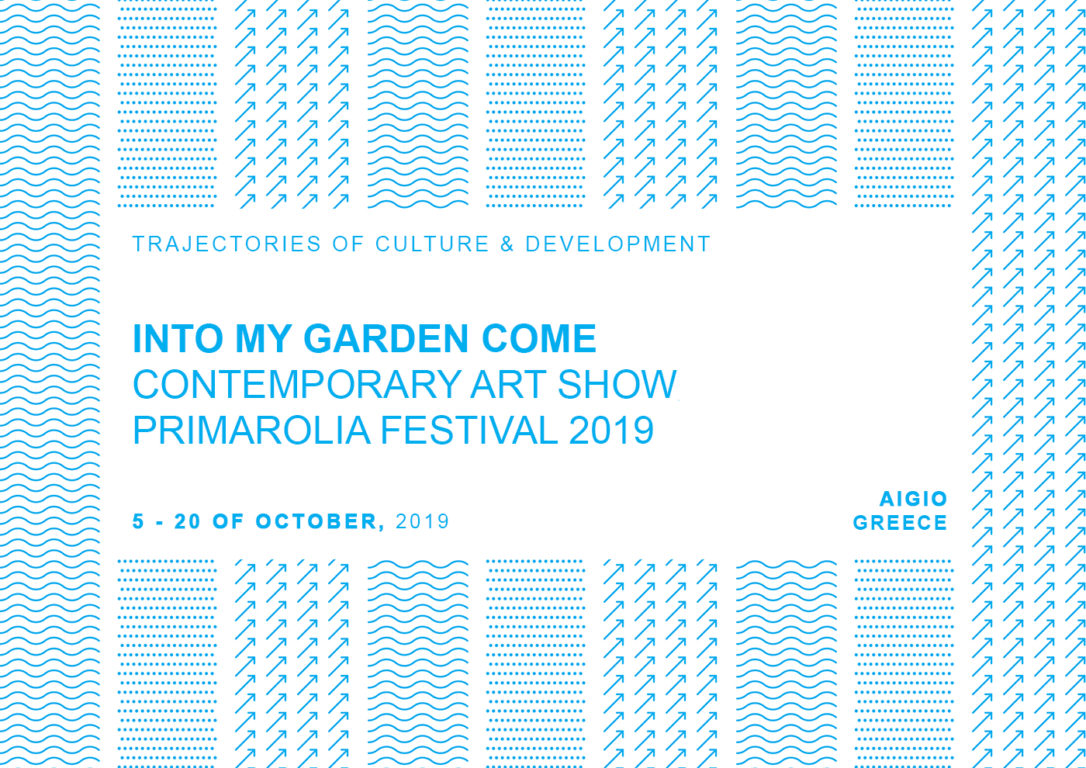 Exhibition info:
Venue: Kanellopoulou-Kritsotalaki building, Zoodochou Pigis str, Aigio.
Exhibition timetable: October 6-20, 2019, daily 11:00-13:00 and 18 00-21:00.
Opening: Saturday 5 October, 19:00.
Visits for schools,children workshops: upon request.
Telephones: 6974143416, 6974642277
Primarolia Festival – Journey to the routes of the black raisin.
Artists
The artists from Greece and Great Britain get inspired by the landscape and its history, combine different scientific and artistic approaches to present some existing but mostly new site-specific and context-specific works of art.